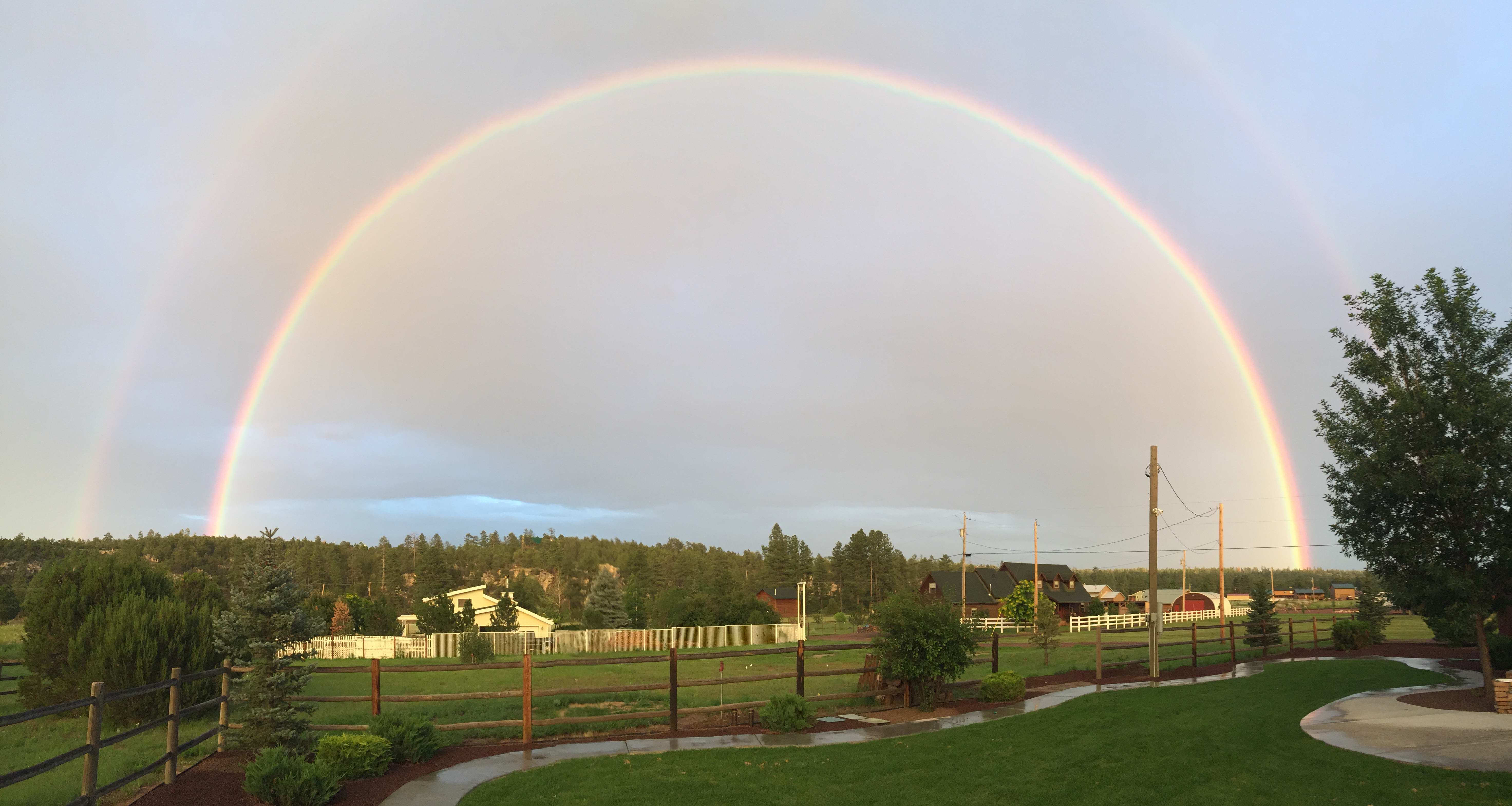 There are places in this world that emulate nature at its best. Sometimes you don't have to go far to find these majestic places. For some, it is a day drive from the ocean. For others, it is a few hours from the Phoenix or Tucson metropolitan area. When the opportunity arises, you leave the busy city life and begin the steady increase in elevation up the mountain. The continuous climb up reminds you of the newness to come. The anticipation builds until you reach the top of the mountain. The road narrows, the speed limit decreases, life slows down, time starts to stand still. The tall pines wrap their arms around us and the clean air washes your worries away.
You can make this drive up and down the mountain over the course of several days, months and years. Enjoying early morning walks, movies at the Big Red Barn, horseback rides, hunting, fishing, Fourth of July celebration, Octoberfest, Freedom Gathering at the American Legion, Trunk or Treat, Winterfest, Mountain Bike rides, ATV rides, Pancake breakfast at the Fire Station, bonfire under the stars and so much more.
It doesn't take long and the draw to the mountain builds and the resistance to returning to the heat and rat race grows stronger. Why don't you want to go home? Why are you picturing yourself living in the community -- part-time, on the weekends, over the holidays,full-time, after retirement? It looks like you have a serious case of "White Mountain Fever". (Forest Lakes or Heber or Overgaard or Pinetop or Lakeside or Show Low Fever) These spectacular mountain communities are contagious and draw you in.
Should you find yourself experiencing symptoms of Rim Country Fever, please let me know and we will find you a place to call home here on the mountain.