Bit by Bit, Heber is Becoming Our "Home Town"
During our 4 summers in Heber-Overgaard, we formed a number of supportive friendships, especially among the Firefighting community through Dee's work, and the daily camaraderie with our neighbors on Buckskin Canyon Road.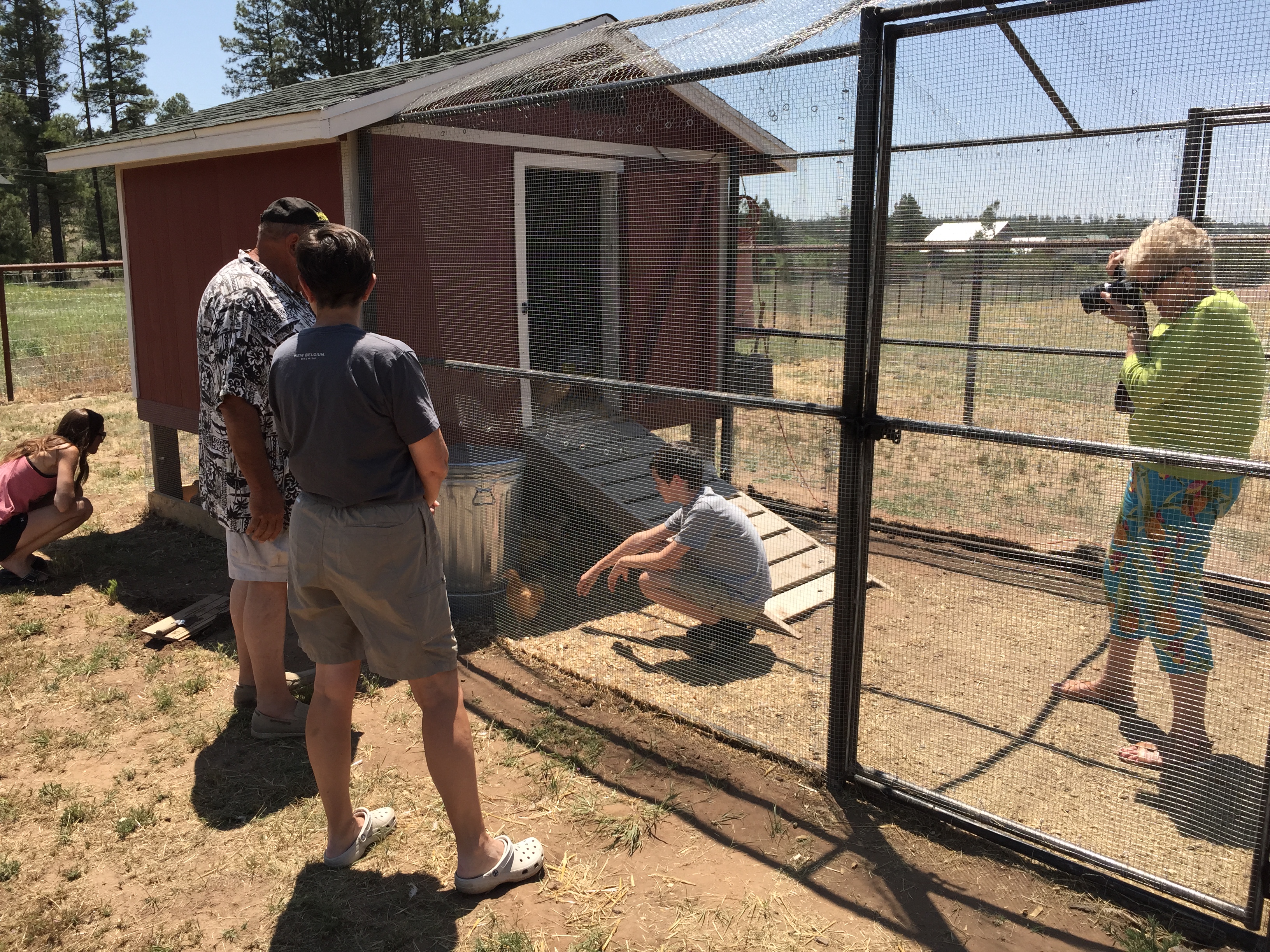 Now that Heber is our home, we sometimes feel like we need to 'clone ourselves' to be able to take in all the activities the area has to offer: Parades and Gymkanas, Chili cook-offs, Car Shows, Art Festivals, Farmer's markets and seasonal festivals across the White Mountain Communities. The late summer phenomenon of local Sweet Corn---sold on every street corner by local farmers from the back of their trucks--- was a yummy way to wrap up summer.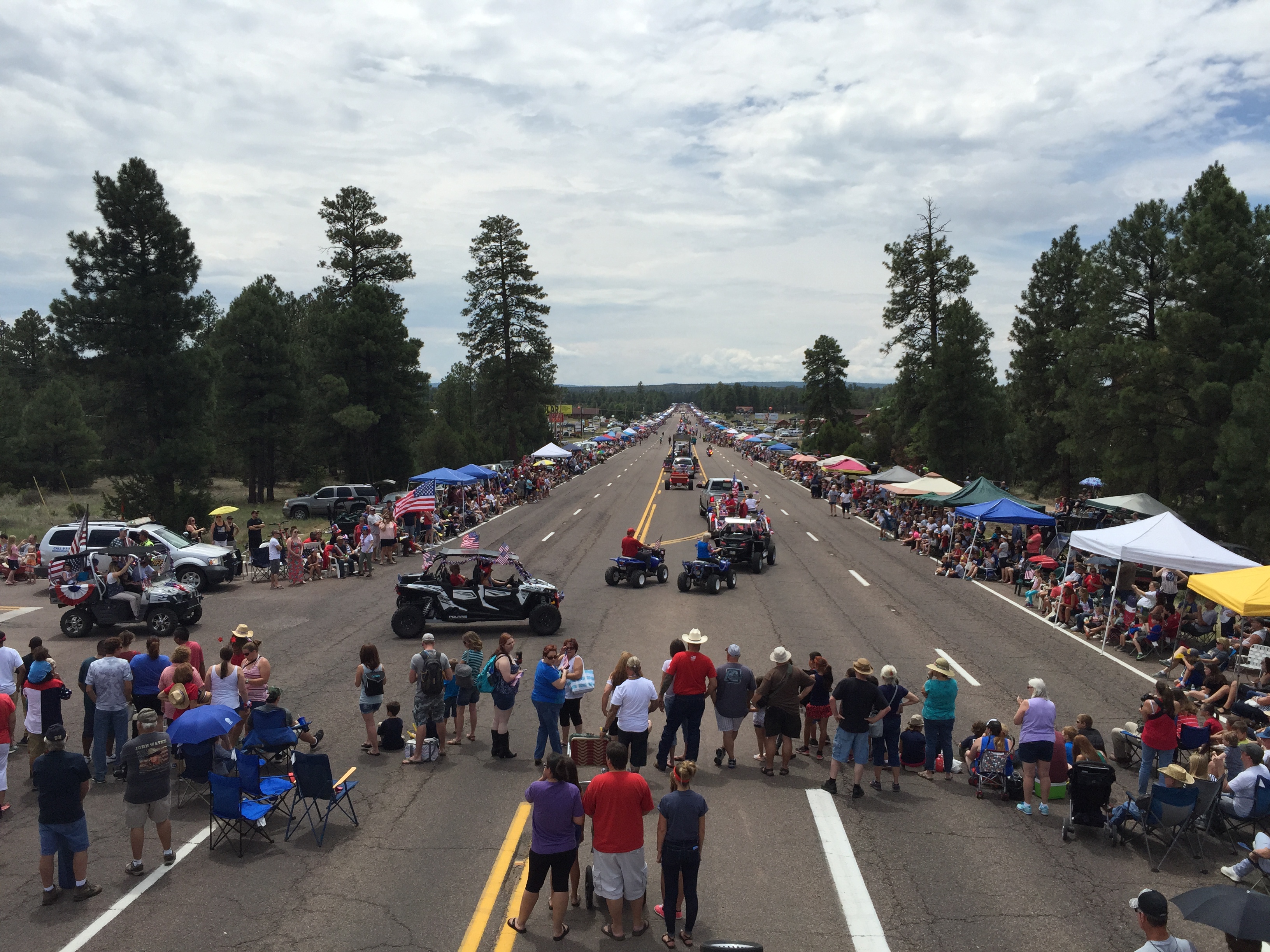 And all of the memorable events and traditional celebrations in this 'neck of the woods' are driven by people-power. Hundreds of volunteers give thousands of hours to make the quality of life in the Rim Country rich and rewarding. Whatever your passion, we have experienced that there is a group of like-minded, friendly volunteers waiting to make a place for newcomers to join them.
My Dad, Dick Blomgren and his wife Jill are perfect examples of the role of volunteering in quickly weaving new residents into the fabric of the community. Two years after moving here from Montana, they are preparing and delivering "Meals on Wheels," helping with spaghetti dinners and pancake breakfast fundraisers with a whole new group of friends who enjoy the camaraderie that comes from giving service together.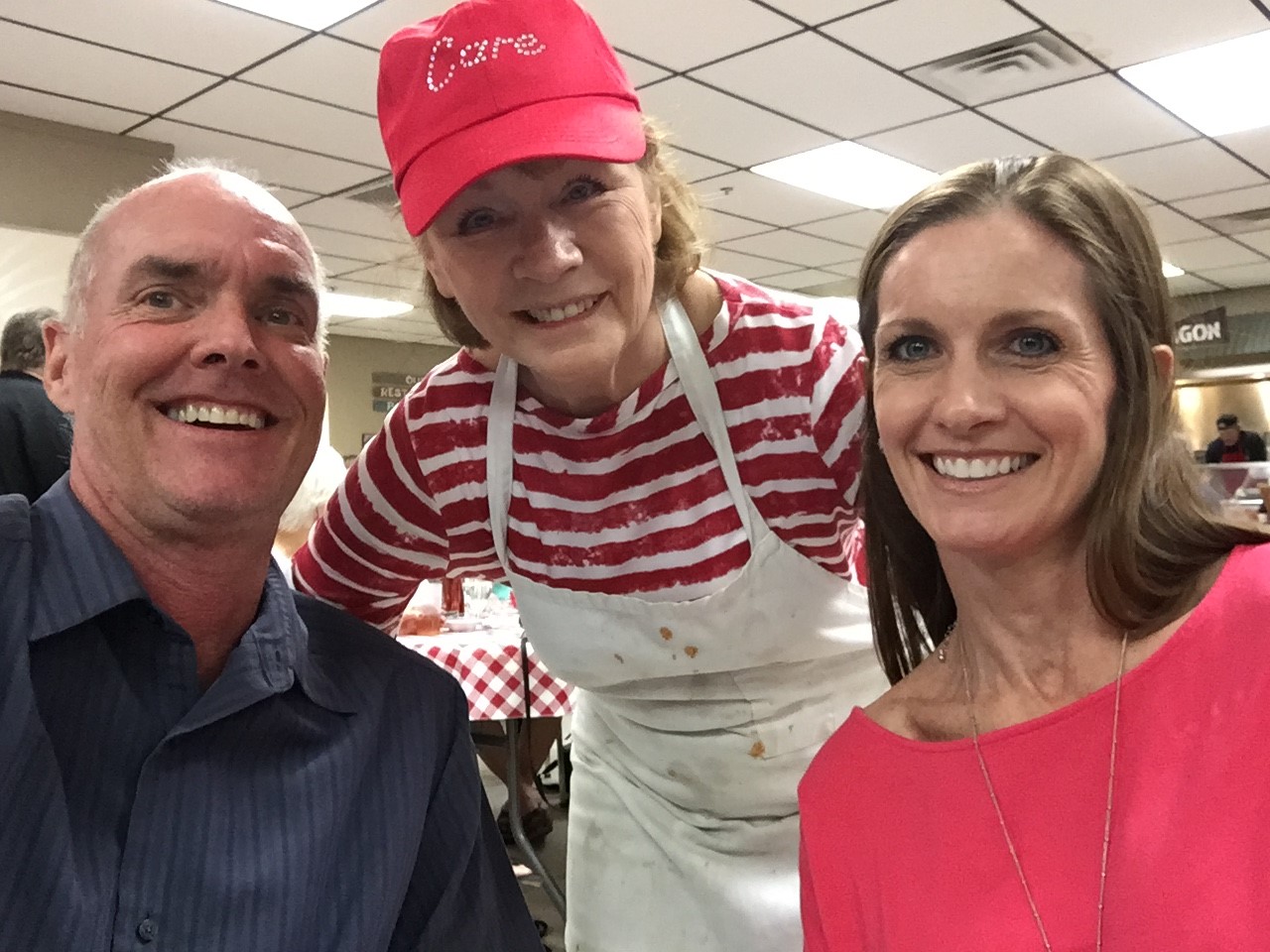 Even in the few months the McCluskey family have been "full-timers" on the Rim, it already feels like our "Home Town." In an earlier post, I mentioned that our High School teams are supported by a multi-generational cadre of "Aunties and Uncles" who are related to the players heart to heart, not necessarily by the same DNA. But we have found that the majority of area events…from the recent Car Show/Art Festival to our upcoming Heber-Overgaard Chamber of Commerce "Trunk or Treat" and "Winterfest," are multi-generational, designed to entertain and delight all generations.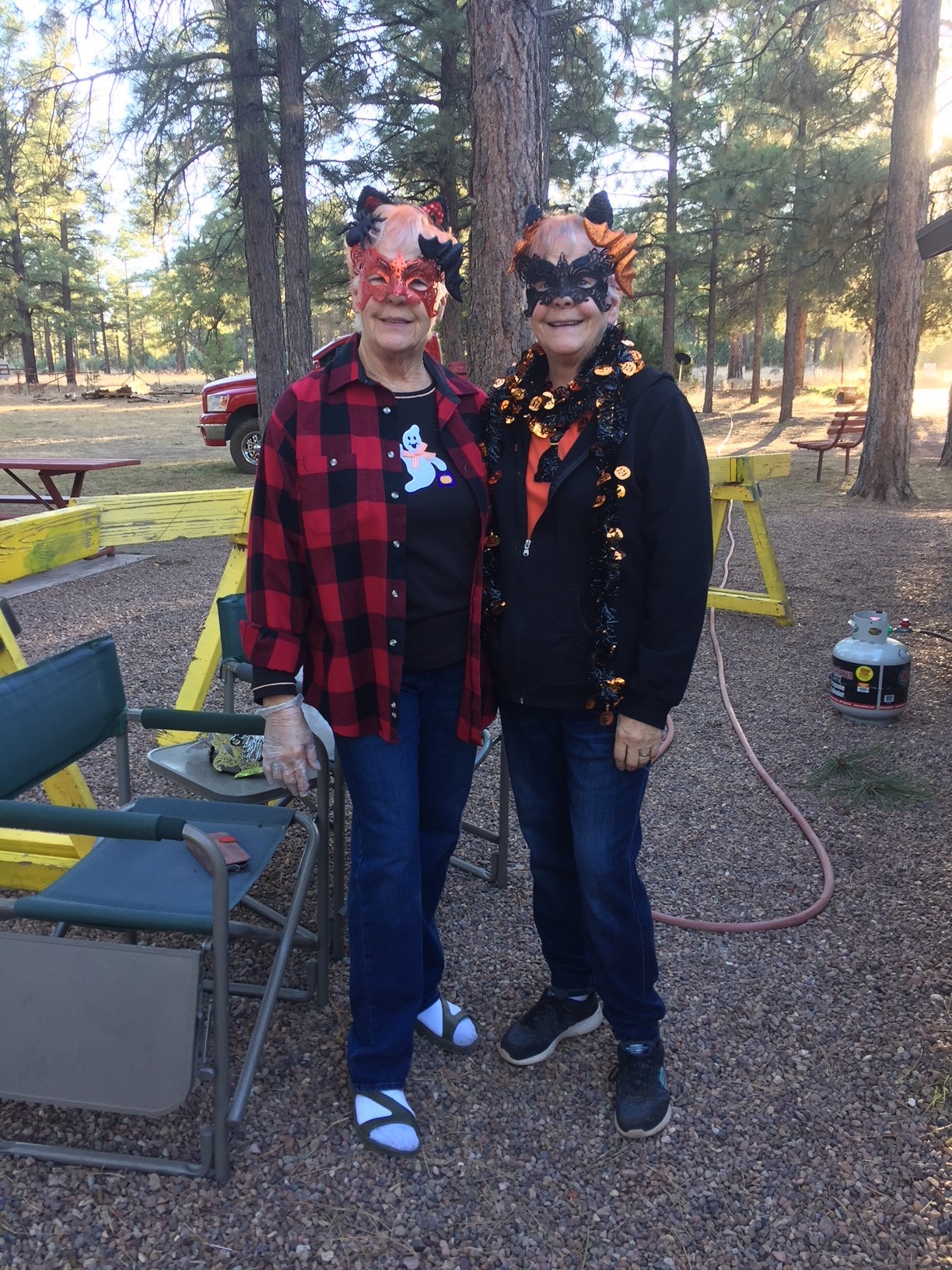 Heber Overgaard is a scenic 2 ½-3 hour trip from the Valley. We'd love to show you around the area and introduce our old friends to new ones at one of the many upcoming events. (And yes, Heber has a very nice Best Western Motel that serves a great breakfast!) https://www.bestwestern.com, and Worldmark at Bison Ranch offers nice condo rentals; https://www.worldmarktheclub.com/resorts/bi).

"Trunk or Treat" Halloween Celebration, Saturday, October 28, 2017 Tall Timbers Park
"Winterfest" Holiday gathering/Tree Lighting, Saturday, November 25, 2017 Tall Timbers Park
We are looking forward to the kick off of the Winter season with the Lighting of the Community Christmas Tree at Tall Timbers Park, and expect that the glow of colored lights under our star-studded dark sky will be breathtaking.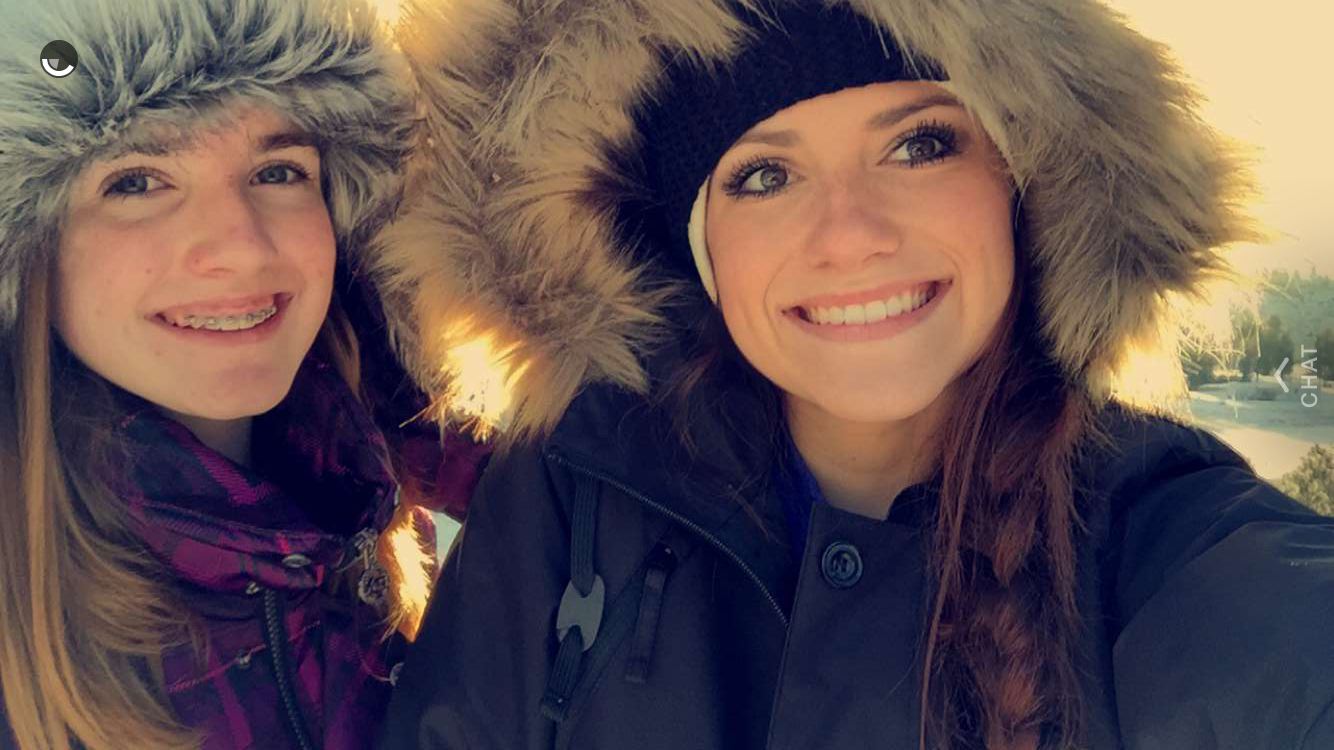 Part III Outdoor Recreation and Lifestyle with four gentle Seasons
Part IV The riches of the region: Native American Culture, the Arts, Area resources
Teressa McCluskey, REALTOR®
Diane Dahlin's Pine Rim Realty
623-256-0160