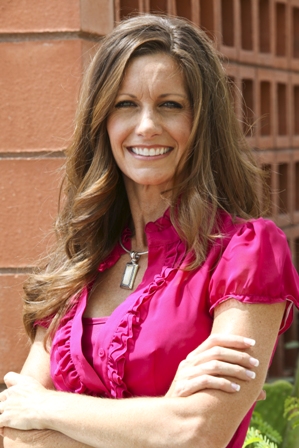 Feeling happy and connected in your community can be as important as finding the right home. The rewarding lifestyle my family and I enjoy in Heber Overgaard was one of the reasons I saw Real Estate sales as a way to spread that feeling to others.
So joining Diane Dahlin's Pine Rim Realty team has been a perfect fit. It brings together all the skills I've honed as a business coach and entrepreneur and allows me to use them to serve my clients and my community. My husband Dee (Fire Chief, Heber Overgaard ) and I saw the need for more community access to information in services that impact our lives, (Like the Fire Service, or nearby National Forest Agencies), so we organized the new "Tuesday Talks" gatherings at the Heber Overgaard Community Center.
Networking with the Lion's Club and Chamber of Commerce has introduced us to the service sector in the area---when my clients need help to get their home in tip top shape to sell or want to modify the home they've purchased, "I've gotta guy" (or a "gal") to refer them to.
This job is much more than showing houses; it's also about keeping clients informed and updated every step of the way. From loan qualification to closing, I integrate the flow of information throughout the process. My friends and family sometimes joke about my obsession with detail, but it is a core part of my workstyle and business success. I search for new ways every day to streamline the real estate sale process so my clients feel that their transaction flows from offer to closing with unmatched customer service and professionalism.
My entire family ---Husband Dee, two teens at Mogollon High, daughter in college in L.A., my parents Dick and Jill, three dogs, and a horse named Edward---have found that each new day in the Rim Country unfolds with interesting things to do and experience in this nearly perfect 4-season climate. We think there's a niche for everyone in our welcoming small town environment.
I look forward to working with you in the "coolest" part of Arizona. Feel free to reach me via text or phone at 623-256-0160.
Certifications
Designations
Accredited Buyer's Representative (ABR®)
Seller's Representative Specialist (SRS)
Associations
National Association of REALTORS®
White Mountain Association of REALTORS®
Phoenix Association of REALTORS®
Central Arizona Board of REALTORS®
Women's Council of REALTORS®
Community Networks
Heber-Overgaard Chamber of Commerce
Rim Country Community Senior Center